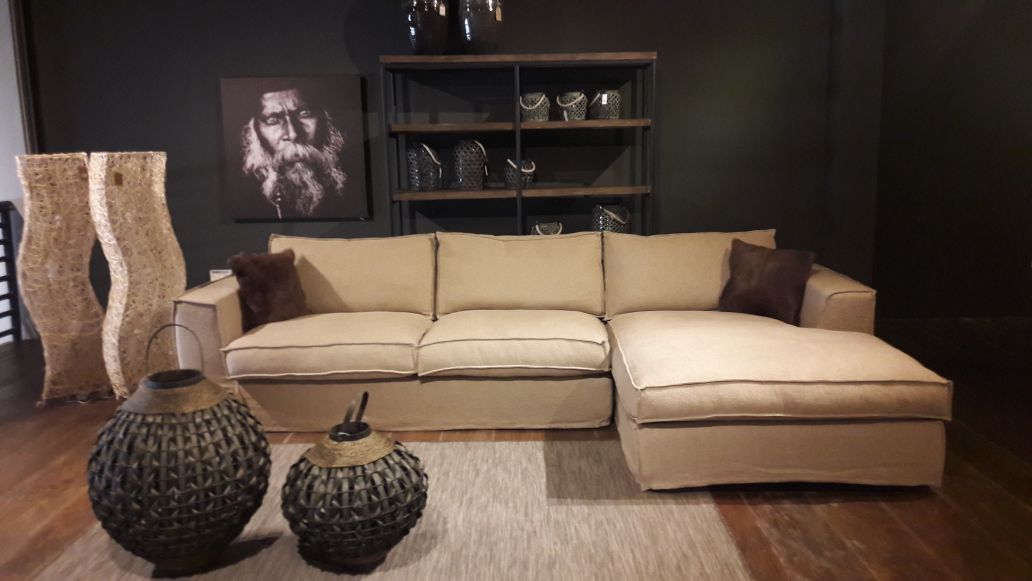 Nasimi Interiors – Featured
The juxtaposition of rustic-chic and industrial décor sets the tone of antiquated style at Nasimi Interiors.
Inside, the space radiates a cooling effect even under the harsh lights that illuminate the furniture on display in this showroom. The use of texture, pattern, and contrast creates a subtle, sophisticated look.
They are still setting up. Having just opened the shop located along the historic furniture and interior décor district on Mombasa Road.
Within the mock sitting spaces complete with settees, coffee tables, rugs and art pieces created by them in the showroom, the sofas being the main features evoke serene sophistication in their grey, cream, charcoal colours.
Even with their interesting textures.
For this particular project, they say, has combined earth wooden, plain floors and natural linens to create a textured, rustic vibe. They promise every restock will have a different feel.
My instincts are toward designing spaces and comfortable furnishings for today's lifestyles. But all of it comes from the heart. So it is as much my style as it shall be— I hope- the buyers,
The sofas are made of crinkled linen and seem uniquely rough on the edges. While the natural wood accented coffee tables, craggy and weathered finish, educe a touch of untamed happy-go-lucky feeling.
They have constructed and partitioned sections of the store with exposed beams and a second-story loft lending an airy feel.
"Pairing of antiqued wood, the crinkled settees and cast metal achieves that 'form meets function' industrial appeal". And Nasimi Interiors would not hesitate to advise customers looking for ideas on different living room styles to try the look.
Their creations capture in furnishings and home décor, the neutral colours and luxuriously rustic comforts from a by-gone era, with unique designs for the blithely spirited. Her stock of dining tables too has an industrial look and mechanisation.
The bigger ones are foldable to reduce or increase size. The tables are all distressed or white washed.
Original article here.